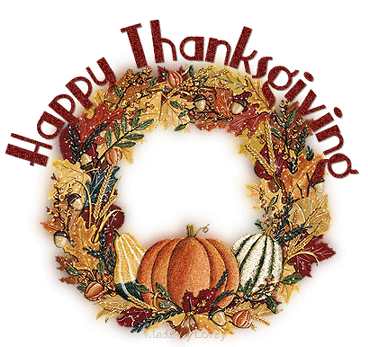 Happy Thanksgiving Everyone!!!
We'll be back in a day or two to begin introducing new blogs to the directory. I have several to show you. We will also announce two Blogs of the Week. Stay Tuned for that!
It's all about featuring and discovering new blogs. If you have a blog and would like to be in the directory all you do is link to Blog Mommas, let me know you did and we'll hook you up!
EnJOY this special day. Love to all!!!
Hat Tip:
glitter-graphics.com